Agnew Meadows to Thousand Island Lake
Click on any picture to see the full-size version.
We spent the first day on the Pacific Crest Trail. It was mostly an uphill walk all day. Here's the view along the trail. That's Danny and Tracy on the far right. I think that's Laura Lake in the center.


Here's the scenic overlook we stopped at for lunch. Although the sun was shining, it wasn't too hot. Plus we had a little breeze which cooled us down and, more importantly, kept the mosquitos away.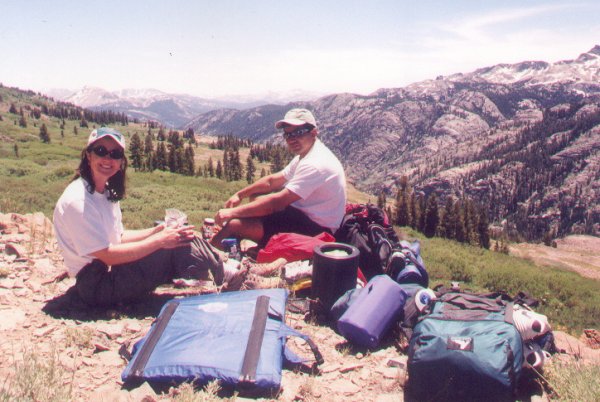 We made camp at Thousand Island Lake. Here's the view from our campsite as the sun went down. That's Banner Peak in the background. The view in any other direction included tents, since this was a very popular camping area.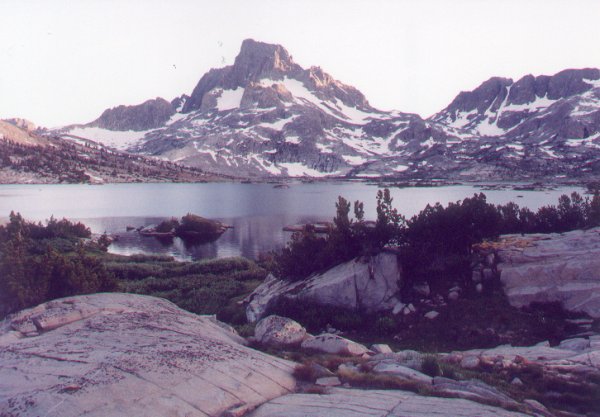 Day 1 -